Ramulus Sambuci Williamsii
Ramulus Sambuci Williamsii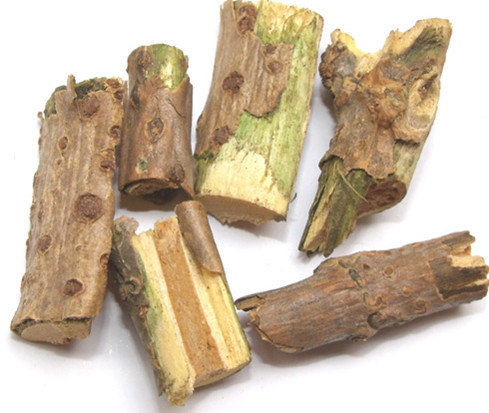 Name
Jie Gu Mu (Elderberry)
The Effect of Ramulus Sambuci Williamsii
Property
Sweet, bitter, neutral; liver meridian entered.
Actions
Dispel wind and dredge meridians, activate blood and alleviate pain, promote diuresis and resolve swelling.
Indications
Traumatic injury, rheumatic arthritis, difficult urination, edema.
Dosage and Administrations
Decoct 15~30g, or made into pills or powder. Proper dosage is for external application. Pounded into powder for applying or decocted for washing.
Cautions
It is contraindicated to pregnant women.