Radix Pulsatillae Dahuricae
Radix Pulsatillae Dahuricae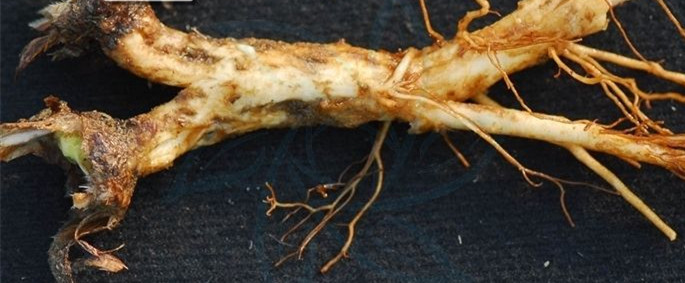 Name
Xing An Bai Tou Weng (Radix Pulsatillae Dahuricae)
Sources
The drug is the dried rhizome of Pulsatilla dahurica (Fisch.) Spreng (family Ranunculaceae), growing in hillside grasslands, and distributed in Heilongjiang and Jilin of China.
The Effect of Radix Pulsatillae Dahuricae
Property
Bitter, cool.
Actions
It is used to clear away heat in blood, remove toxicity.
Indications
Amebic dysentery, nose bleeding, haemorrhoid haemorrhage, a kind of malaria characterized by patient's running a fever followed by feeling cold.
Dosage and Administrations
Decoct 15~30 g. Proper dosage is for external application, pounded for applying or decocted for washing.