Radix Harrisoniae Perforatae
Radix Harrisoniae Perforatae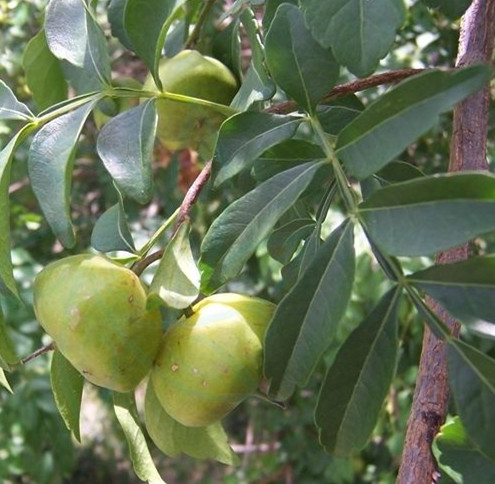 Name
Niu Jin Guo (Radix Harrisoniae Perforatae)
Sources
The drug is the dried or fresh root or leaf of Harrisonia perforate (Bl.) Merr. (Family Simaroubaceae), growing on mountain slopes, in forests and scrubs on mountainous areas, and distributed in Guang dong and Hainan of China.
The Effect of Radix Harrisoniae Perforatae
Property
Bitter, cold; lung and liver meridians entered.
Actions
Clear heat and prevent malaria.
Indications
Nebula, Marlaria.
Dosage and Administrations
Decoct 10~15 g, or double the dosage with the fresh.