Radix Flemingiae Philippinensis
Radix Flemingiae Philippinensis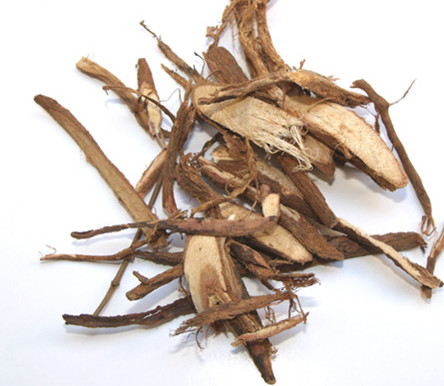 Name
Qian Jin Ba (Philippine Flemingia Root)
The Effect of Radix Flemingiae Philippinensis
Property
Sweet, astringent, neutral; lung, kidney and bladder meridians entered.
Actions
Strengthen the tendons and bones, astringe the lung and relieve sore throat.
Indications
Sore throat, chronic cough due to lung deficiency, rheumatic arthritis, hemiplegia, strain of
lumbar muscles.
Dosage and Administrations
Decoct 15~30 g. Proper dosage is for external application. Pounded into powder for applying.