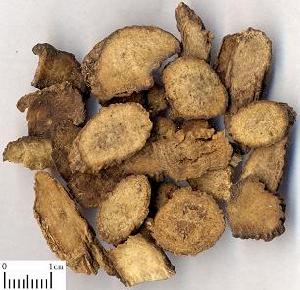 Name
Chuan Niu Xi (Radix Cyathulae)
The Effect of Radix Cyathulae
Property
Sweet, slightly bitter, neutral; liver and kidney meridians entered.
Actions
Dispel wind and induce diuresis, activate blood and stimulate the menstrual flow.
Indications
Hematuria, amenorrhea, abdominal mass, mazischesis, traumatic injury.
Dosage and Administrations
Decoct 6~10g or made into pill or powder or soaked in wine.
Cations
It is contraindicated for menorrhagia, pregnancy and spermatorrhea.