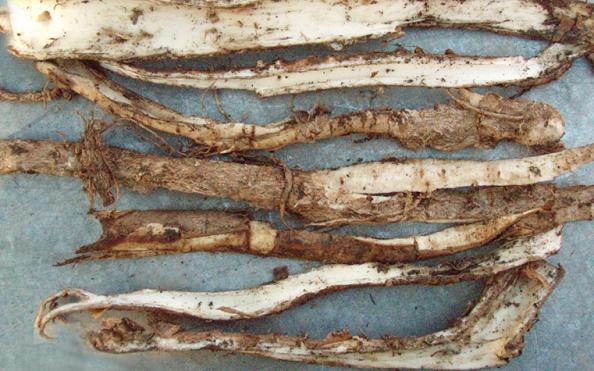 Name
Song Mu Gen (Root of Chinese Aralia)
The Effect of Radix Araliae Chinensis
Property
Pungent, neutral, bitter; liver, spleen and kidney meridians entered.
Actions
Expel wind-damp, disperse blood stasis, resolve swelling, induce diuresis.
Indications
Rheumatic arthritis, stomachache, sores and boils, scrofula, traumatic injury, metrorrhagia, gonorrhea, hepatitis, ascites due to cirrhosis, nephritis dropsy.
Dosage and Administrations
Decoct 15~30 g, or soaked in wine. Proper dosage is for external application, pounded for applying.
Cautions
It is contraindicated to pregnant women.