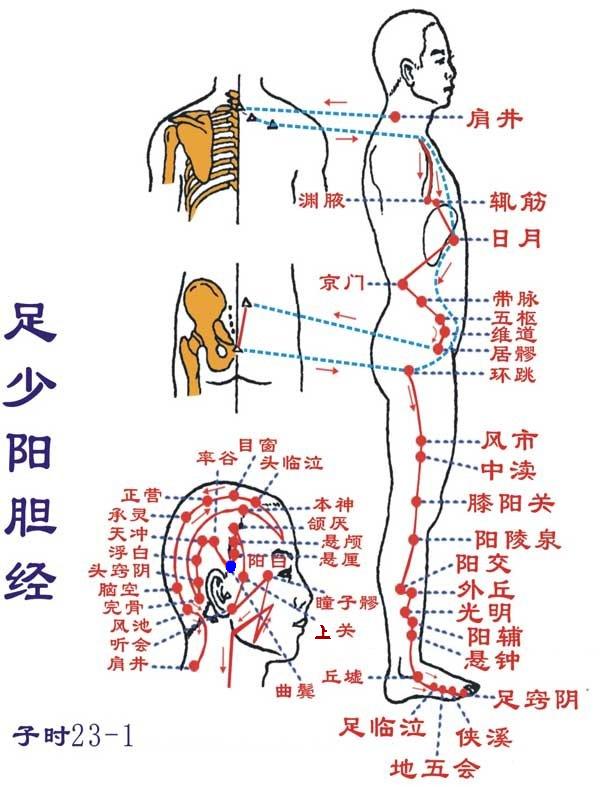 Qubin(GB7,曲鬓) is an acupuncture point in the meridian named Shaoyang Gall Bladder Meridian of Foot.
Location
On the temple on a level with and anterior to the apex of the ear Jiaosun(TE20).
Indication
①Headache, toothache;
②trismus;
③swelling of the cheek, and other facial problems.
Method
Puncture subcutaneously 0.3-0.5 inch. Moxibustion is applicable.