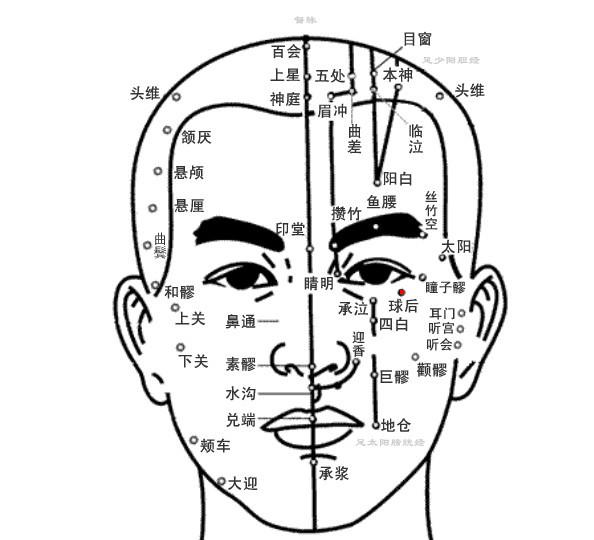 Meaning
Qiu, eyeball; hou, posterior. The location of this point is deep and at the posterior site of eyeball. So it was named "Qiuhou".
Location
On the region of the face, at the junction of the lateral one-fourth and the medial three-fourths of the infraorbital margin.
Indication
Eye diseases such as optic neuritis, optic atrophy, pigmentary degeneration of retina, glaucoma, early stage of cataract, myopia.
Method
Pushing the eyeball upward gently, perpendicularly insert the needle slowly 0.5-1.5 cun along the orbital margin; do not lift and thrust or rotate the needle. Moxibustion is contraindicated.