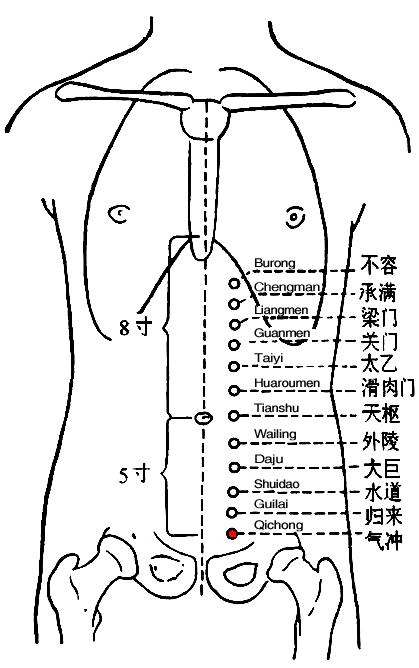 Qichong(ST30,气冲) is an acupuncture point in the meridian named Yangming Stomach Meridian of Foot.
Location
Slightly superior to the groin, 5 cun below the centre of the umbilicus, 2 cun lateral to the anterior midline.
Indication
①Lower abdominal pain, borborygmus;
⑦hernia;
③irregular menstruation, leucorrhea, impotence, swelling of the vulva.
Method
Puncture perpendicularly 0.5-1.0 inch. Moxibustion is applicable.