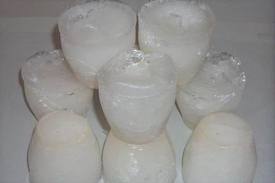 Name
Qiu Shi (Prepared Salt)
The Effect of Prepared Salt
Property
Salty, cold; lung and kidney meridians entered.
Actions
Nourish yin and reduce pathogenic fire.
Indications
Cough, gonorrhea, spermatorrhea, leukorrhea with reddish discharge, hemoptysis, sore throat, stranguria due to chyluria, choke by food and regurgitation, fever due to yin deficiency.
Dosage and Administrations
Pill or powder, 4.5~9 g. Proper dosage is for external application, pounded into powder for sprinkling.
Cations
It is contraindicated for deficiency-cold in spleen and stomach.