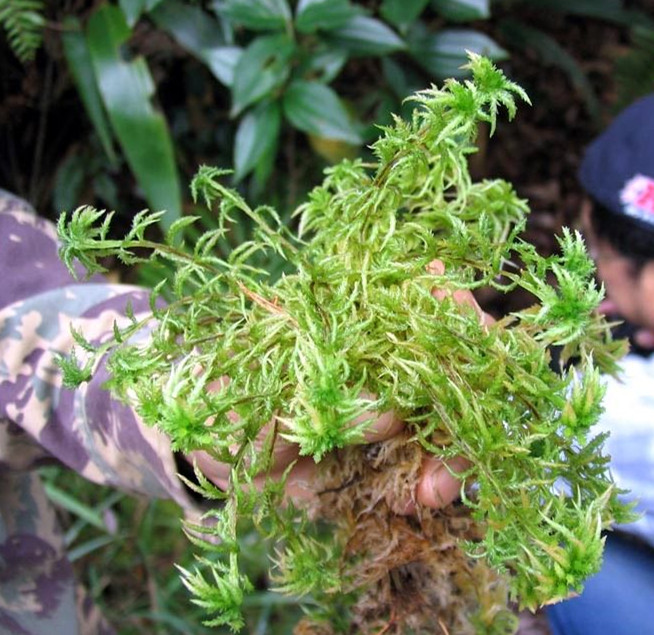 Name
Di Mao Yi (Muskeag moss)
Source
The drug is the dried entire herb of Sphagnum squarrosum Pers. (family.Sphagnaceae), growing in swamps or damp soils under woods, and distributed in Northeast China and Neimenggu, Sichuan, and the northwest of Yunnan.
The Effect of Muskeag moss
Property
Bland, sweet, cool.
Actions
Clear heat, improve eyesight, relieve itching.
Indications
Nebula of eye, dermatopathy, itch caused by insect bites, externally used as a substitute for the absorbent cotton after sterilization.
Dosage and Administrations
Decoct 9~12 g. Proper dosage is for external application, pounded for applying.