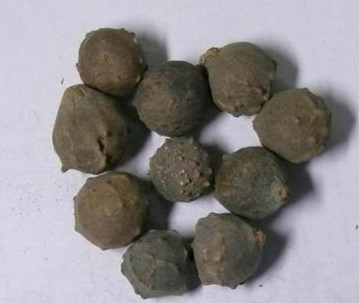 Name
Mo Shi Zi (Aleppo Gall)
The Effect of Mo Shi Zi
Property
Bitter, warm; lung, spleen and kidney meridians entered.
Actions
Astringe the lung to relieve cough, astringe to check diarrhea.
Indications
Chronic cough, chronic diarrhea, toothache, unhealing wound.
Dosage and Administrations
Decoct 6~12 g, or made into pills and powder. Proper dosage is for external application. Pounded into powder for applying.
Cautions
It is contraindicated in case of early stage of diarrhea, stagnation of damp-heat.