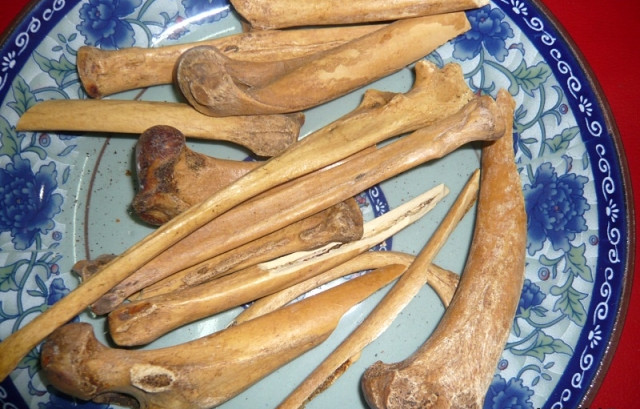 Name
Mi Hou Gu (Macaque Bone)
The Effect of Mi Hou Gu
Property
Sour, neutral; liver and heart meridians entered.
Actions
Expel wind and eliminate dampness, relieve convulsion and prevent malaria.
Indications
Rheumatic arthritis, infantile convulsions, fever due to malaria, numb limbs.
Dosage and Administrations
Decoct 3~9 g, or made into pills or powder, or soaked in wine.
Cautions
It is contraindicated to people without yin deficiency and damp-heat.