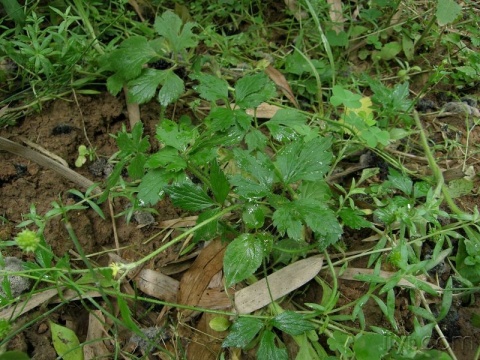 Name
Mao Gen (Japanese Buttercup Herb)
The Effect of Mao Gen
Property
Pungent, warm, toxic; liver, gallbladder, heart and stomach meridians entered.
Actions
Alleviate pain, treat jaundice, relieve asthma, prevent malaria, remove nebula.
Indications
Malaria, carbuncle, sores and boils, jaundice, toothache, scabies, stomachache, rheumatic arthritis, migraine, eyes inflammation, tuberculous arthritis.
Dosage and Administrations
Proper dosage is for external application, pounded for applying or decocted for washing.
Cautions
It is toxic, so it is for external application. It is contraindicated in case of injured skin, dermal hypersensitivity and pregnant women.