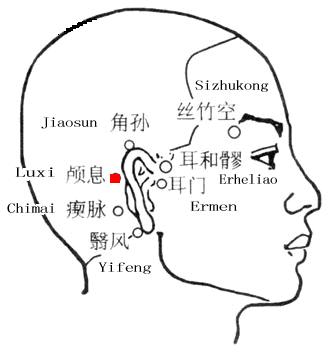 Luxi(TE19,颅息) is an acupuncture point in the meridian named Shaoyang Sanjiao Meridian of Hand.
Location
Just between Jiaosun(TE20) and Yifeng(TE17), at the junction of the upper l/3 and the middle l/3 of the curve line along the helix.
Indication
①Headache;
②tinnitus, deafness;
③infantile convulsion.
Method
Puncture obliquely 0.3-0.5 inch. Moxibustion is applicable.