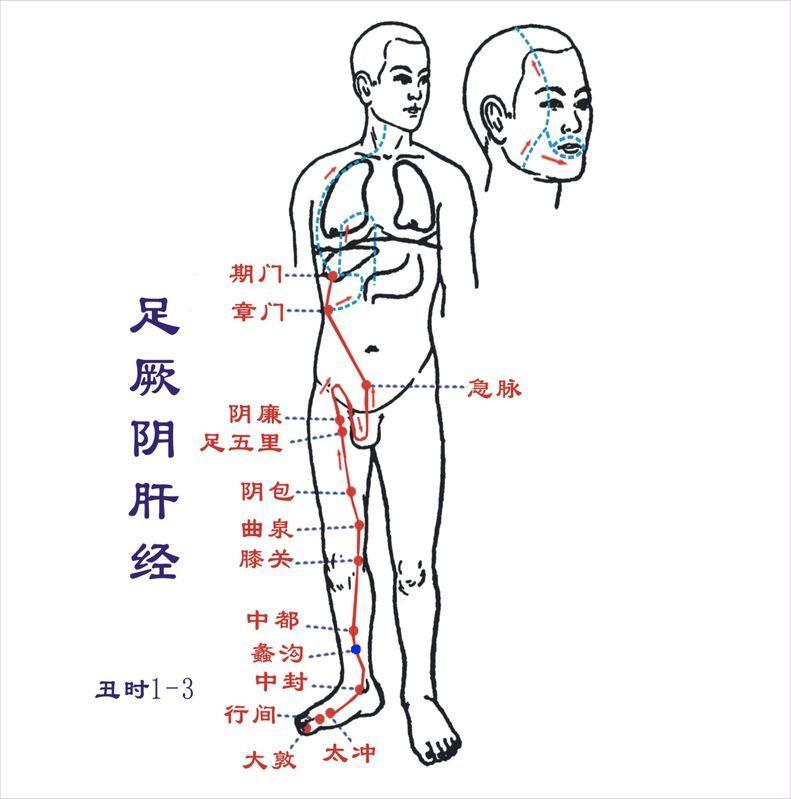 Ligou(LR5,蠡沟) is an acupuncture point in the meridian named Jueyin Liver Meridian of Foot. It is the Luo-connecting point of the meridian.
Location
5 cun above the apex of the medial malleolus, in the depression between the medial border of the tibia and the gastrocnemius.
Indication
①Irregular menstruation, leukorrhea, prolapse of the uterus, pruritus vulvae;
②dysuria;
③hernia, pain and swelling of the testicle.
Method
Puncture subcutaneously 0.3-0.5 inch. Moxibustion is applicable.