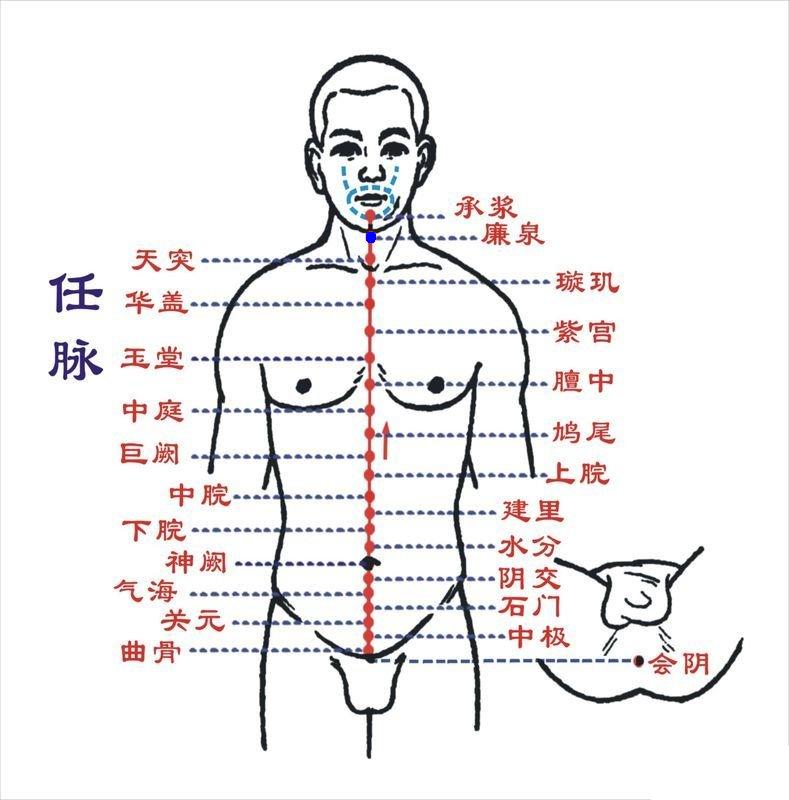 Location
On the anterior midline of the neck, in the depression on the upper border of the hyoid bone.
Indication
Post-apoplexy aphasia, acute aphonia, dysphagia (difficulty swallowing), flaccid tongue with aphasic salivation, pain in the tongue, erosion of the mucous membrane of the oral cavity, laryngitis, and other diseases of throat, mouth, or tongue.
Method
Perpendicular insertion 0.5-0.8 cun to the root of the tongue.