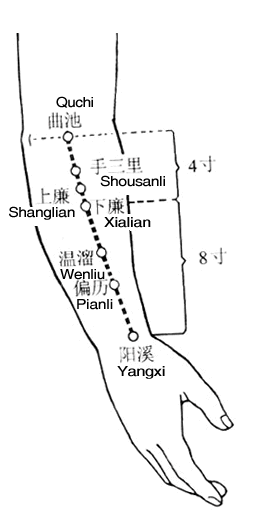 Pianli(LI6, 偏历) is an acupuncture point in the meridian named Yangming Large Intestine Meridian of Hand. Pianli is the Luo-Connecting point of the Large Intestine.
Meaning
Pian, divergence; li, passway.
The large Intestine Meridian separates a collateral from here and diverges to the lung.
Location
3 cun above Yangxi, on the line joining Yangxi and Quchi.
Indication
Epistaxis, toothache, sore throat, pain in the arm.
Method
Perpendicularly 0.5-0.8cun.