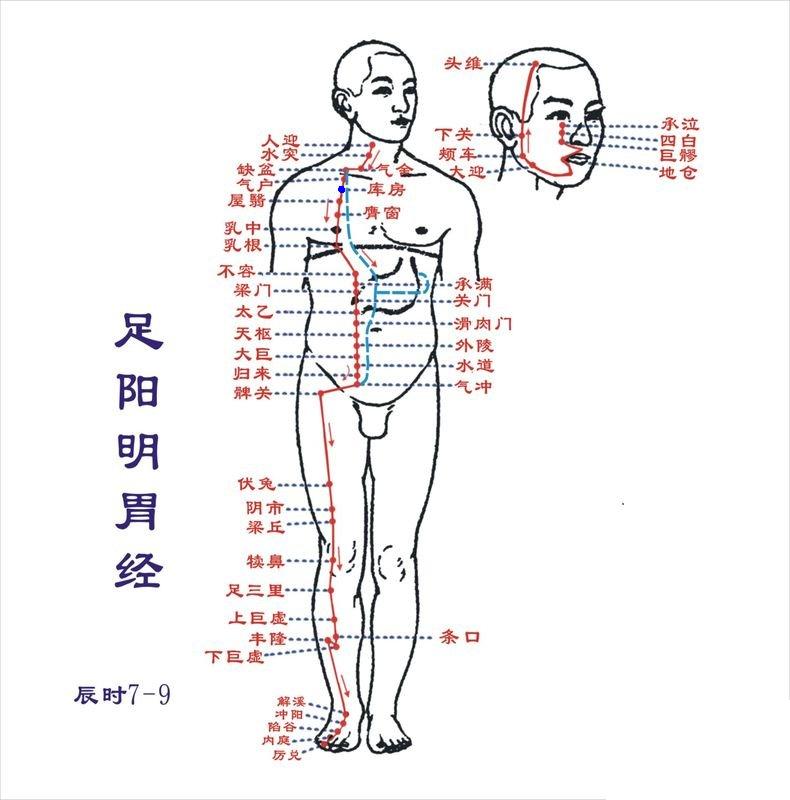 Kufang(ST14,库房) is an acupuncture point in the meridian named Yangming Stomach Meridian of Foot.
Location
In the 1st intercostals space, 4 cun lateral to the anterior midline.
Indication
①Bronchitis, asthma, whooshing pus and blood, and other diseases of the lung;
②pain and fullness sensation in the chest.
Method
Puncture obliquely 0.3-0.5 inch. Moxibustion is applicable.