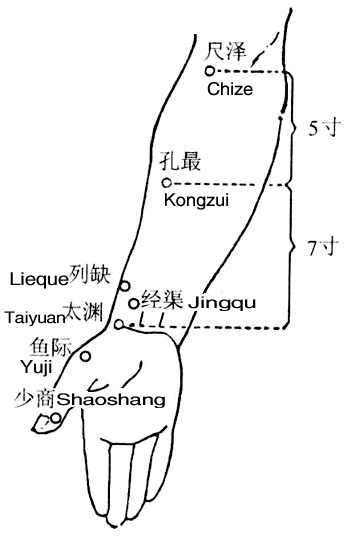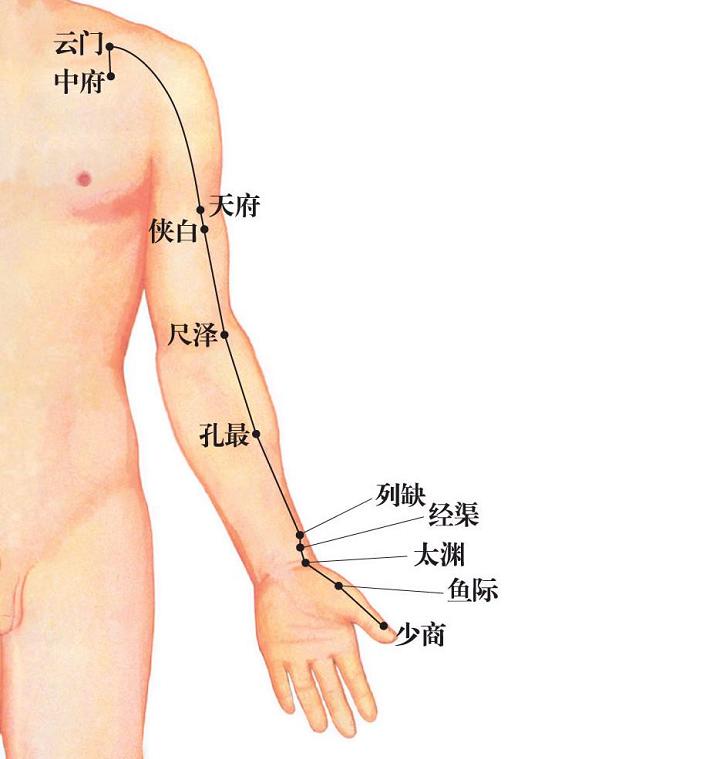 Kongzui(LU6, 孔最) is an acupuncture point in the meridian named Taiyin Lung Meridian of Hand. Kongzui is the Xi-Cleft point of the Lungs.
Meaning
Kong, hole; zui, the most
The hole of this point it the deepest.
Location
7 cun above the dorsal wrist crease, on the line joining Taiyuan and Chize.
Indication
Cough, asthma, hemoptysis, pain in the chest.
Method
Perpendicularly 0.5-1 cun deep.