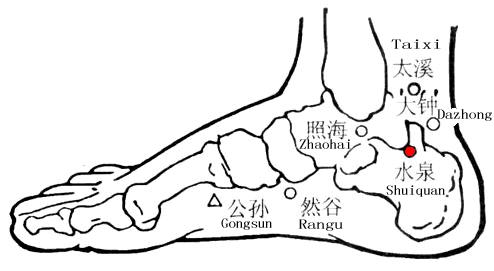 Shuiquan(KI5,水泉) is an acupuncture point in the meridian named Shaoyin Kidney Meridian of Foot. It is the Xi-cleft point of the kidney meridian.
Location
1 cun below Taixi(KI3), on the medial border of the calcaneus.
Indication
①Irregular menstruation, dysmenorrhea, amenorrhea, prolapse of the uterus;
②dysuria.
Methood
Puncture perpendicularly 0.3-0.5 inch. Moxibustion is applicable.