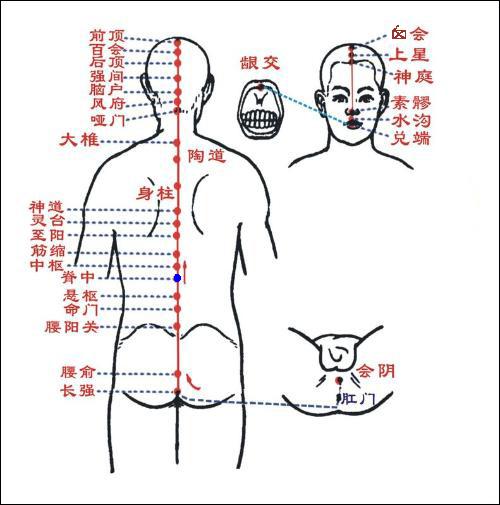 Jizhong(GV6,脊中) is an acupuncture point in the meridian named Governor Vessel.
Location
On the midline of the lower back, in the depression below the spinous process of the 11th thoracic vertebra(T11).
Indication
①Epilepsy and mania;
②jaundice;
③diarrhea, dysentery, hematochezia, constipation, hemorrhoids, proctoptosis, and other intestinal disorders;
④pain and stiffness in the waist and spinal column;
⑤infantile malnutrition.
Method
Puncture perpendicularly 0.5-1.0 inch.