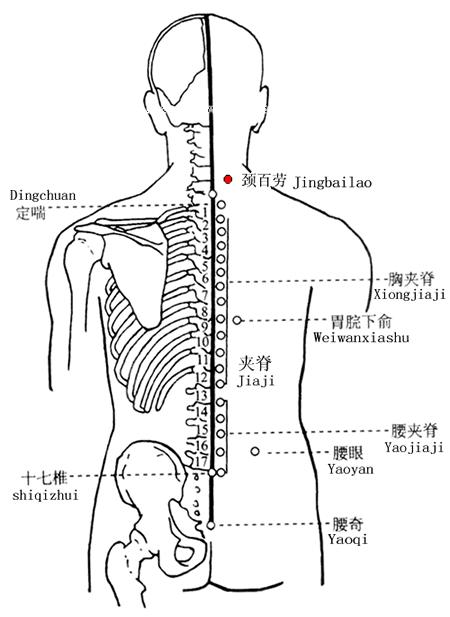 Meaning
Jin, neck; bai, hundred; lao, strain, tuberculosis. Dazhui (GV14) is also called "Bailao". Jingbailao is above Dazhui (GV14). Pulmonary tuberculosis, scrofula of neck can be treated, so it with this was named.
Location
On the neck, 2cun above GV14 (Dazhui), 1cun lateral to the posterior median line.
Indication
1.Steaming bone hectic fever, night sweating, spontaneous sweating.
2.Scrofula.
3.Sweating of the pharynx, cough.
4.Stiffness and pain of the neck.
Method
Perpendicular insertion 0.5-1.0 cun.