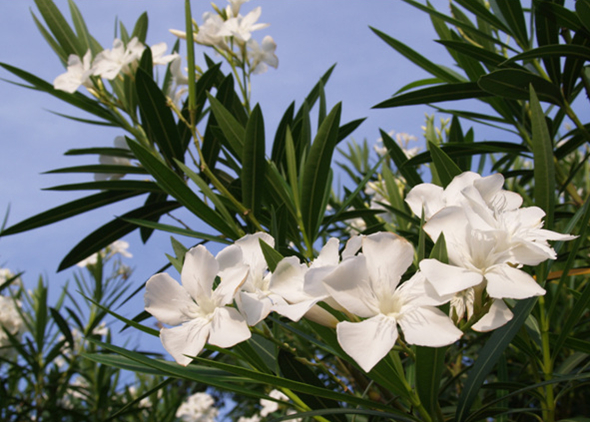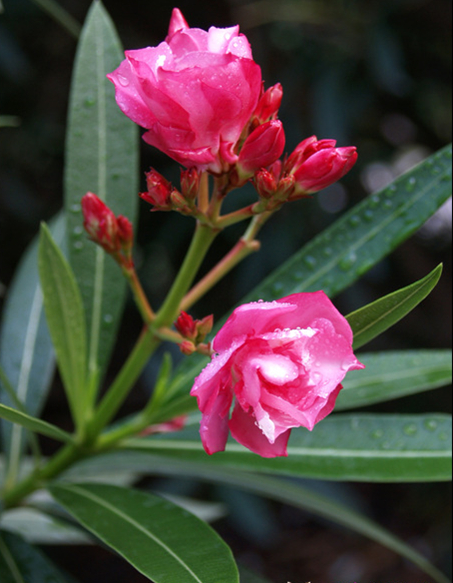 Name
Jia Zhu Tao (Oleander)
Sources
The drug is the dried or fresh leaf or bark of Nerium indicum Mill. (Apocynaceae), cultivated in most areas of China.
The Effect of Jia Zhu Tao
Property
Bitter, cold, toxic; heart meridian entered.
Actions
Strengthen the heart, induce diuresis, eliminate phlegm, relieve asthma, dissipate stasis and alleviate pain.
Indications
Traumatic injury, amenorrhea caused by blood stasis, epilepsy, asthma with cough, heart failure.
Dosage and Administrations
Decoct 0.3~0.9 g, or made into powder. Proper dosage is for external application, pounded for applying or made into tincture for applying.
Cautions
It is contraindicated to pregnant women. Avoid taking for a long time or overdose.