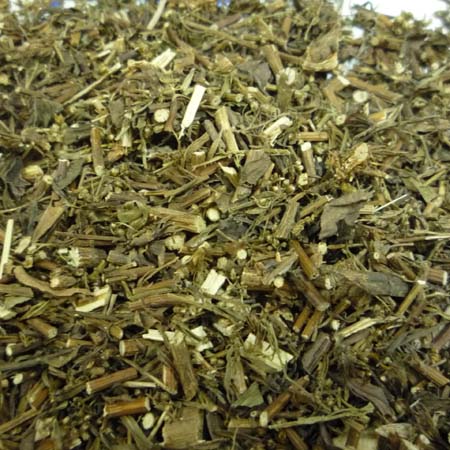 Name
Mu Hao (Herba Artemisiae Japonicae)
The Effect of Japanese Wormwood Herb
Property
Bitter, cold; liver and gallbladder meridians entered.
Actions
Relieve summer-heat,bring down asthenic fever and prevent malaria.
Indications
Fever due to yin deficiency, malaria, external contraction of summer-heat, fever without sweat.
Dosage and Administrations
Decoct 10~15 g, double the dosage with fresh product. Proper dosage is for external application. Pounded for applying with fresh product or decocted for washing.
Cautions
It is contraindicated to pregnant women and weak people with deficiency-cold.