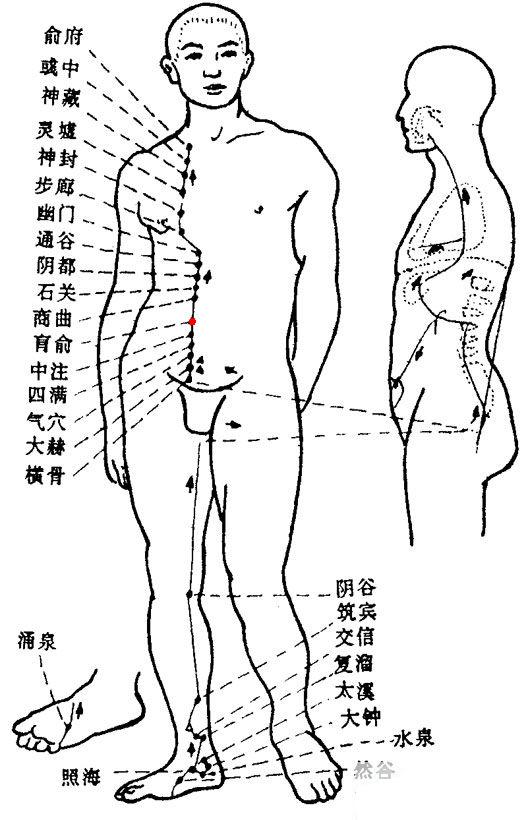 Huangshu (KI16,肓俞) is an acupuncture point in the meridian named Shaoyin Kidney Meridian of Foot.
Location
At the middle part of the abdomen, 0.5 cun lateral to the centre of the umbilicus.
Indication
①Abdominal pain, abdominal distension, constipation, diarrhea;
②irregular menstruation;
③hernia.
Method
Puncture perpendicularly 0.5-1.0 inch. Moxibustion is applicable.