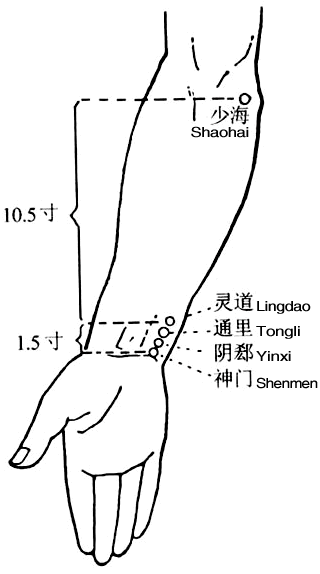 Tongli(HT5, 通里) is an acupuncture point in the meridian named Shaoyin Heart Meridian of Hand. Tongli is the Luo Connecting Point of the heart.
Meaning
Tong, leading to; li, interior. From this point the collateral of the meridian diverges and relates to the Small Intestine Meridian.
Location
1 cun above Shenmen, on the radial side of the tendon of m. flexor carpiulnaris.
Indication
Cardiac pain, bradycardia, hysteria, aphasia.
Method
Perpendicularly 0.3~0.5 cun.