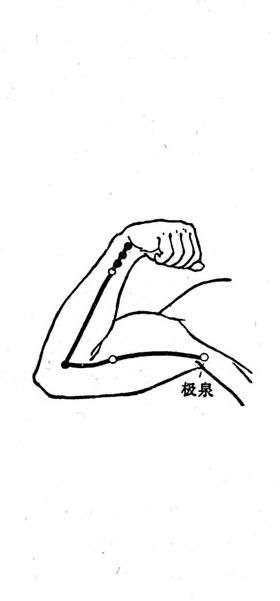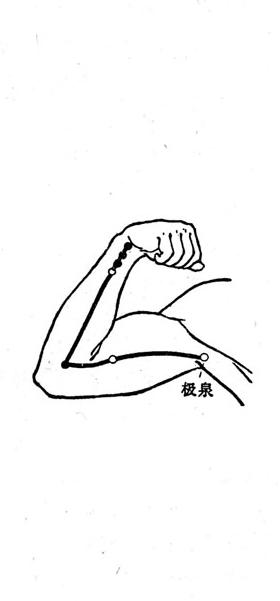 Jiquan(HT1, 极泉) is an acupuncture point in the meridian named Shaoyin Heart Meridian of Hand.
Location
The depression in the center of the axilla, on the medial aspect of the axillary artery.
Indication
①Precordial pain, palpitations;
②intercostal neuralgia, hand paralysis;
③scrofula;
④axillary odor;
⑤upper extremity acupuncture anesthesia point.
Method
Perpendicular insertion 0.3~0.5 cun. Avoid the axillary artery.