Herba Marsdeniae Griffithii
Herba Marsdeniae Griffithii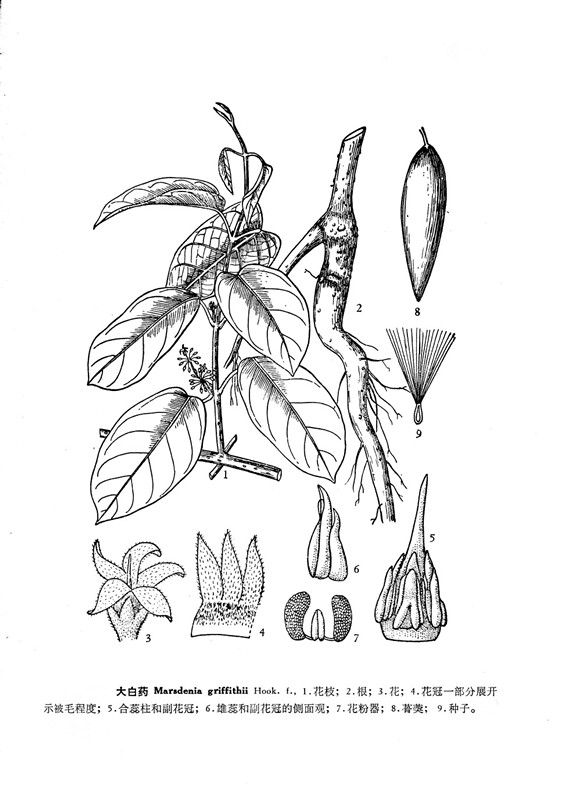 Name
Da Bai Yao (Griffith condorvine herb)
Sources
The drug is the dried herb of Marsdenia grif fithii Hook. F. (Family Asclepiadaceae), growing in evergreen broadleaf woods, distributed in the south of Yunnan of china.
The Effect of Herba Marsdeniae Griffithii
Property
Pungent, bitter, neutral, toxic; heart and kidney meridians entered.
Actions
Acitivate blood, dredge meridians, set a fracture, stop bleeding, remove toxicity and resolve swelling.
Indications
Furuncles, carbuncle, fracture, traumatic injury and traumatic bleeding.
Dosage and Administrations
Proper dosage is for external application, pounded for applying.
Cautions
It is forbidden using with Bai Cao Shuang.