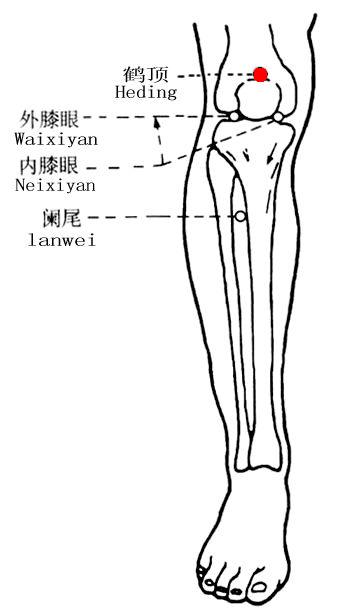 Meaning
He, a genus of the birds, crane in general name; ding, the highest point of humen body or object such as the vertex. The knee joint looks like a crane's head. So it was called "Heding".
Location
Above the knee, in the depression of the midpoint of the upper border of the patella.
Indications
Pain in the lower extremities, weakness of the leg and foot, paralysis.
Method
Puncture perpendicularly 0.3-0.5 inch. Moxibustion is applicable.