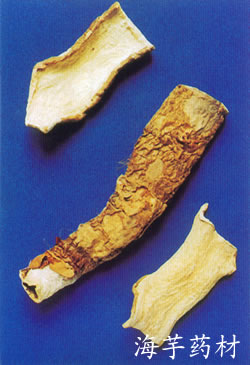 Name
Hai Yu (Common Alocasia Rhizome)
The Effect of Hai Yu
Property
Pungent, cold, toxic; heart, liver, gallbladder and large intestine meridians entered.
Actions
Clear heat and remove toxicity, resolve swelling and dissipate nodulation.
Indications
Typhoid fever of intestine, high fever; sores and boils for external application.
Dosage and Administrations
Decoct 9~30 g. Proper dosage is for external application. Pounded for applying with fresh product.
Cautions
It is contraindicated to pregnant women and weak people.