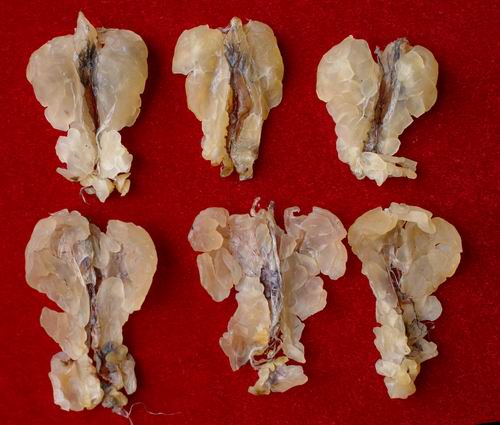 Name
Ha Ma You (Oviductus ranae)
The Effect of Ha Ma You
Property
Sweet, salty, neutral; lung and kidney meridians entered.
Actions
Supplement kidney and essence, moisten lung and nourish yin.
Indications
Weakness after illness or delivery, night sweat, cough and hematemesis due to tuberculosis.
Dosage and Administrations
5~15 g, soaked in the water for stewing or made into pills.
Cations
It is contraindicated in case of early exogenous evils and poor appetite with loose stool.