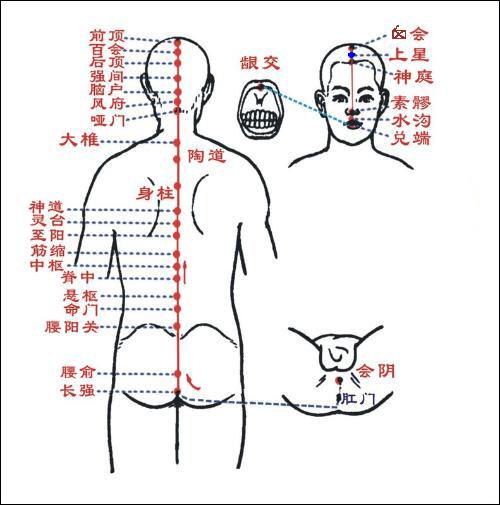 Shangxing(GV23,上星) is an acupuncture point in the meridian named Governor Vessel.
Location
At the top of the head, 1 cun posterior to the midline of the anterior hairline.
Indication
①Headache, pain in the eye, rhinorrhea with turbid discharge, epistaxis, and other facial disorders;
②febrile disease, malaria;
③epilepsy and mania.
Method
Puncture subcutaneously 0.3-0.5 inch or prick to cause bleeding. This point is prohibited in infants with metopism. Moxibustion is applicable.