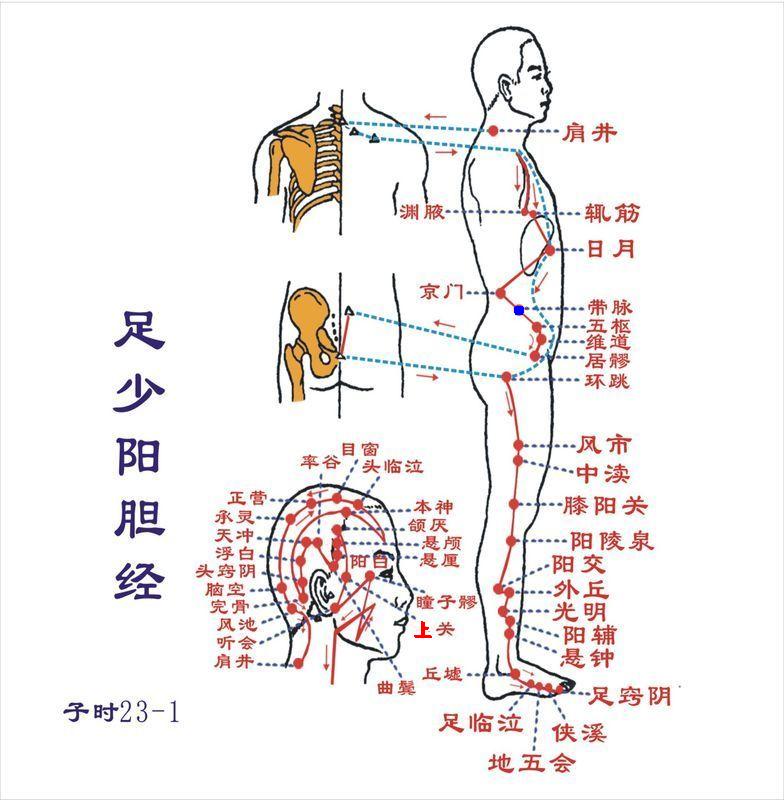 Daimaixue(GB26,带脉穴) is an acupuncture point in the meridian named Shaoyang Gall Bladder Meridian of Foot.
Location
Anterior and inferior to the free end of the llth rib, directly below Zhangmen(LR13) and level with the umbilicus.
Indication
①lrregular menstruation, amenorrhea, leucorrhea;
②hernia;
③lumbago, pain in the hypochondriac region.
Method
Puncture perpendicularly 0.5-0.8 inch. Moxibustion is applicable.