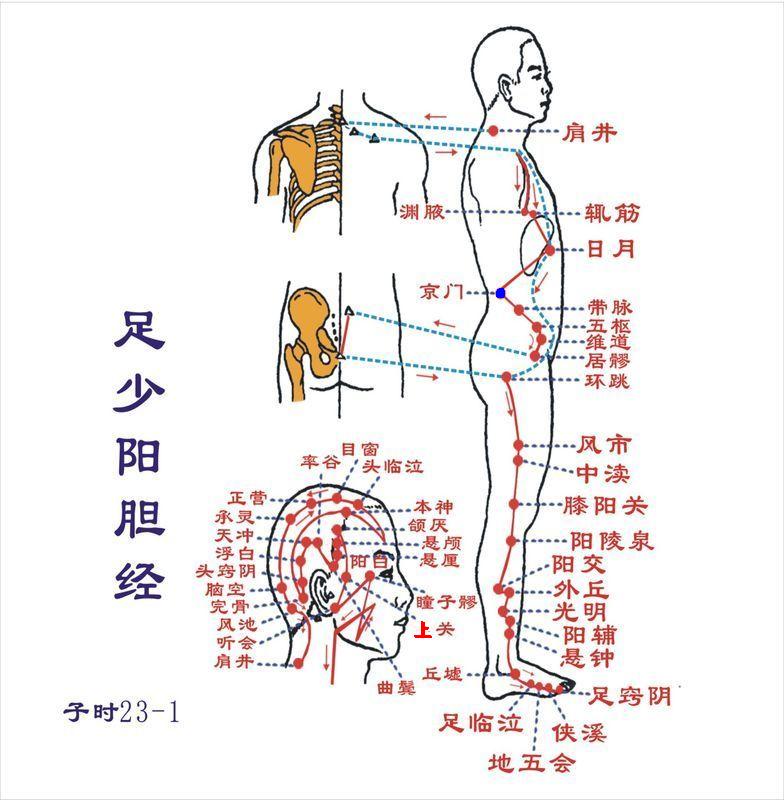 Jingmen(GB25,京门) is an acupuncture point in the meridian named Shaoyang Gall Bladder Meridian of Foot. It is the Front-mu point of the kidneys.
Location
Below the lateral aspect of the ribcage,anterior and inferior to the extremity of the 12th rib.1.8 cun posterior to Zhangmen (LR13).
Indication
①Dysuria, edema, and other diseases due to the metabolic disorders;
②abdominal distension, horborygmus, diarrhea;
③lumbago, pain in the hypochondriac region.
Method
Puncture perpendicularly 0.3-0.5 inch. Moxibustion is applicable.