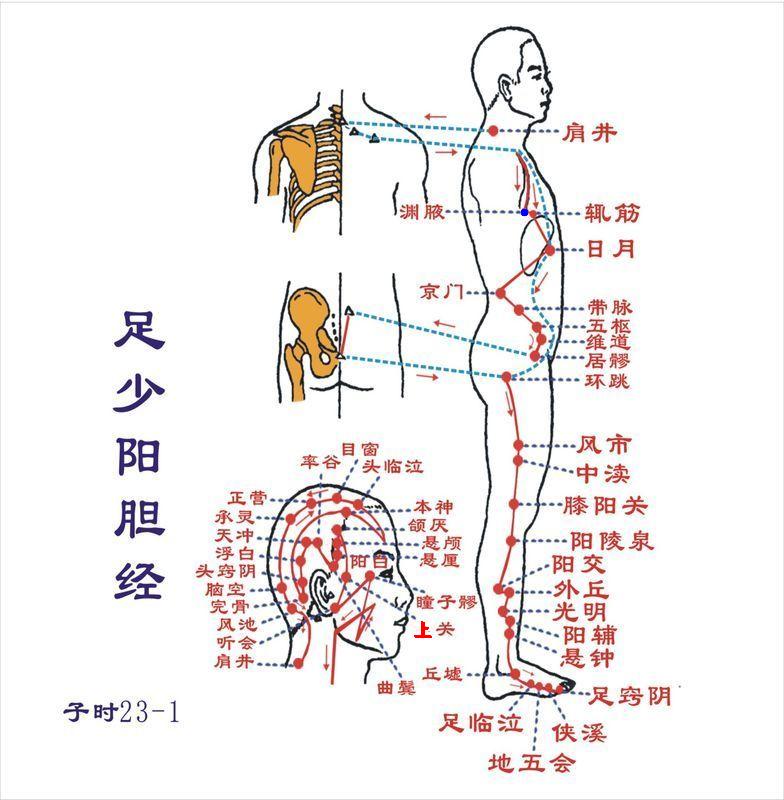 Touqiaoyin(GB22,渊腋) is an acupuncture point in the meridian named Shaoyang Gall Bladder Meridian of Foot.
Location
At the middle axillary line and 3 cun below the axilla, in the 4th intercostal space when the arm is lifted.
Indication
①Fullness sensation in the chest, pain and paraesthesia in the hypochondriac region;
②pain in the upper limb, swelling of the axilla, pain in the back and shoulder.
Method
Puncture obliquely 0.3-0.5 inch.