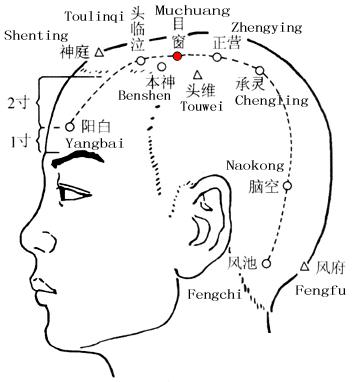 Muchuang(GB16,目窗) is an acupuncture point in the meridian named Shaoyang Gall Bladder Meridian of Foot.
Location
1.5 cun superior to the anterior hairline and 2.25 cun lateral to the midline of the head.
Indication
①Headache;
②pain in the eye, dizziness, far sight, myopia;
③infantile convulsion.
Method
Puncture subcutaneously 0.3-0.5 inch. Moxibustion is applicable.