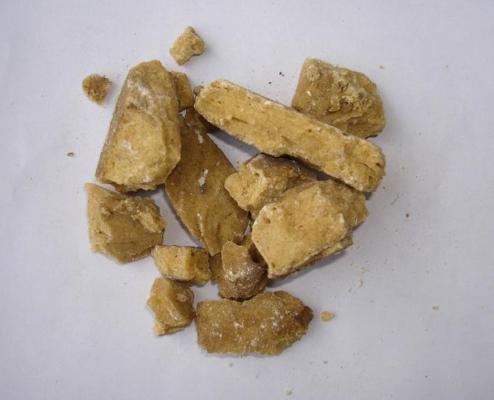 Name
Feng Xiang Zhi (Resin of Sweetgum)
The Effect of Feng Xiang Zhi
Property
Pungent, bitter, neutral; spleen, lung and liver meridians entered.
Actions
Activate blood and cool blood, remove toxicity and alleviate pain.
Indications
Hemorrhinia, deep-rooted boil, ulcer, scrofula, dentalgia, hematemesis.
Dosage and Administrations
Decoct 3~6g, or made into pill or powder commonly. Proper dosage is for external application, pounded into paste for applying or grinded into powder.
Cations
It is contraindicated to pregnant women.