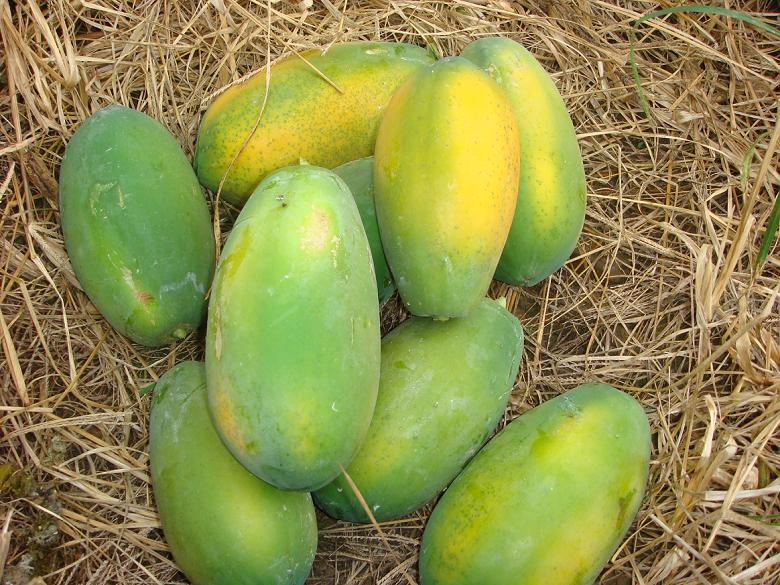 Name
Fan Mu Gua (Papaya)
The Effect of Fan Mu Gua
Property
Sweet, neutral.
Actions
Promote digestion and secretion of milk, eliminate dampness and dredge meridians, remove toxicity and expel parasites.
Indications
Rheumatic arthritis, numb limbs, eczema, indigestion, hypogalactia, duodenal ulcer, gastric ulcer, intestinal parasites, sores.
Dosage and Administrations
Decoct 9~15 g or eat the fresh. Proper dosage is for external application, pounded for applying or decocted for washing.