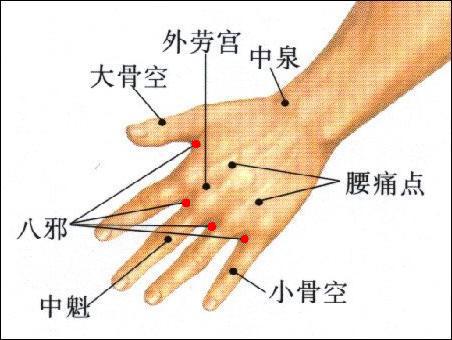 Meaning
Ba, number eight; xie, in general sense it means any pathogenic factors. It includes 8 points with one name and can be used to treat the diseases caused by any exogenous pathogenic factors. So it was named.
Location
When a loose fist is made, the points are on the dorsum of the hand, proximal to the margins of the webs between all five fingers, at the junction of the red and white skin. Both hand altogether have a total of eight points.
Indication
1.Snake-bite, swelling and pain of the dorsum of the hand.
2.Excessive heat, eye pain.
Method
Oblique insertion upward 0.5-0.8 cun or prick to cause bleeding.