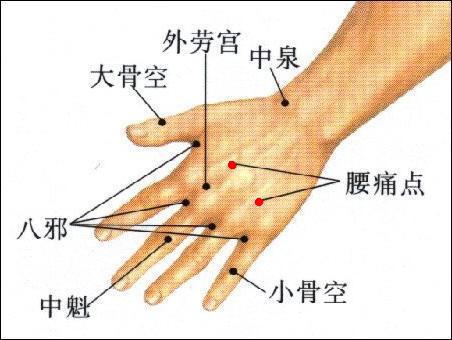 Meaning
Yao, lumbar; tong, pain; dian, point or very small portion. It is an effective point for treating the lumbago. So, it was named.
Location
On the dorsum of the hand, between the second and third metacarpal bones, and between the fourth and fifth metacarpal bones, at the midpiont between the transverse crease of the wrist and the metacarpophalangeal joint. One hand has two points, a total of four points on both hands.
Indication
Acute lumbar strain.
Method
Oblique insertion toward the center of the palm, 0.5-0.8 cun from both sides.