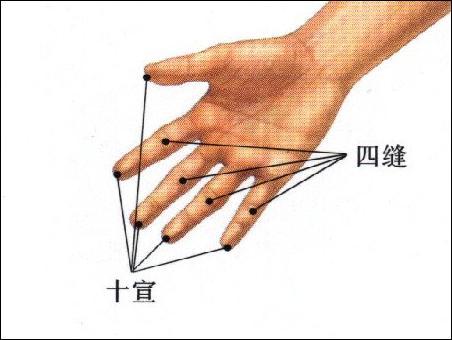 Meaning
Shi, number ten; xuan, expel.
The point is located at the tips of ten fingers of both hands and it can be used to expel the exogenous pathogenic factors to treat the diseases such as high fever, headache, sore throat and so on. So it was named.
Location
On the tips of the ten fingers, 0.1 cun (finger inch) distal to the nails. Both hands altogether have ten points.
Indication
1.Coma, epilepsy.
2.High fever, sore throat.
Method
Superficial insertion 0.1-0.2 cun, or prick to cause bleeding.