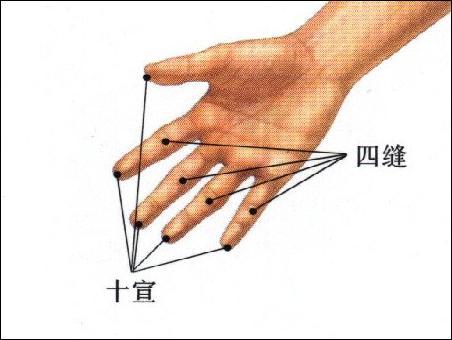 Meaning
Si, number four; feng, crevice. The point is located on the ulnar palmar aspect of the index, middle, ring and little fingers. Four points on each hand. So, it was called "Sifeng".
Location
Four points on each hand, on the palmar side of the 2nd to 5th fingers and al the centre of the proximal interphalangeal joints.
Indications
Infantile malnutrition, pertussis.
Method
Prick to cause bleeding, or squeeze out a small amount of yellowish viscous fluid locally.