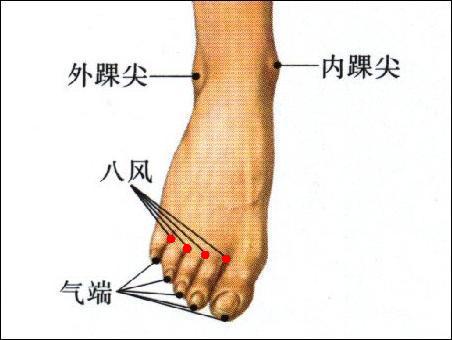 Meaning
Ba, number eight; feng, wind, a kind of the pathogenic factors.
Eight points are called by one name, they are located at the webs between toes on the dorsum of foot. Eight points in a group are included, so it was called "Bafeng".
Location
On the dorsum of foot, proximal to the margins of the webs between all five toes, at the junction of the red and white skin. One foot has four points, both feet have a total of eight points.
Indications
Beriberi, toe pain.
snake-bite, swelling and pain of the dorsum of the foot.
Method
Puncture obliquely 0.5-0.8 inch. Moxibustion is applicable.