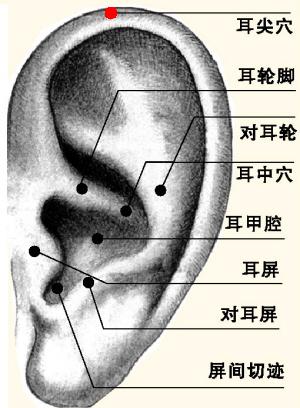 Meaning
Er, auricle; jian, tip. The tip of auricle was called "Erjian". The point is on it.
Location
On the top region of the auricle, fold the auricle forward, the point is at the apex of the auricle.
Indication
1.Swelling and pain of the eyes, nebula, blurring of vision.
2.Spontaneous sweating, palpitation.
Method
Puncture perpendicularly 0.1-0.2 inch or prick to cause bleeding. Moxibustion is applicable.