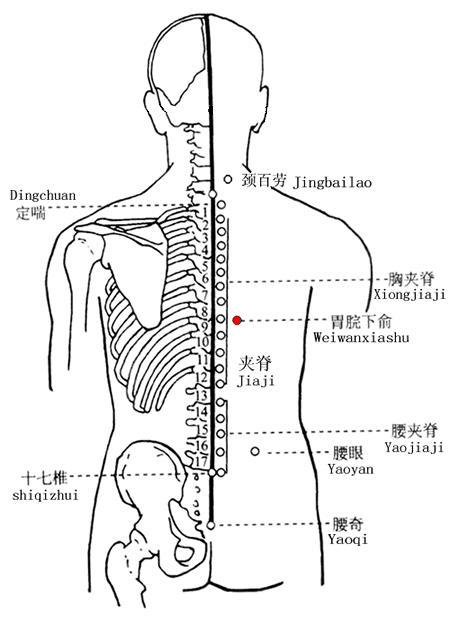 Meaning
Weiwan, a term of Traditional Chinese Medicine, here means the part of the body at the upper abdomen under the costal arch; Xia means the inferior; Shu, the point of transferring and transportting the Qi and Xue (blood).
The point can treat the pain on the epigastric area (such as the gastric neuralgia, pancreatitis, etc). So it was called "Weiwanxiashu".
Location
On the back, below the spinous process of the 8th thoracic vertebra, 1.5 cun lateral to the posterior midline.
Indication
1.Diabetes, dryness of the throat.
2.Gastric pain, pain in the hypochondrium.
Method
Oblique insertion 0.3-0.5 cun. Moxibustion is applicable.