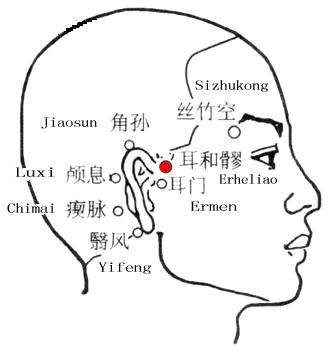 Erheliao(TE22,耳和髎) is an acupuncture point in the meridian named Shaoyang Sanjiao Meridian of Hand.
Location
Posterior to the temporal hairline, level with the root of the auricle and at the posterior border of the superior temporal artery.
Indication
①Headache, tinnitus;
②trismus and wry mouth.
Method
Avoid puncturing the artery, puncture obliquely 0.1-0.3 inch. Moxibustion is applicable.