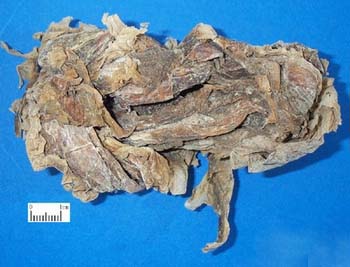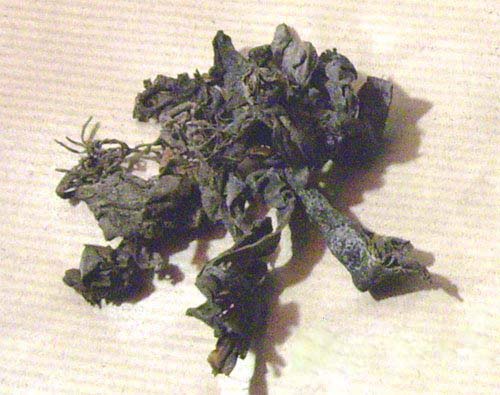 Naming
Kun Bu (Ecklonia kurome Okam)——Ming Yi Bie Lu (Miscellaneous Records of Famous physicians)
The Processing of Ecklonia kurome Okam
Origin
The dry pedalium of plant Laminaria japonica Aresch. or Ecklonia kurome Okam. of family Alariaceae.
Location
Shandong, Liaoning and Zhejiang provinces in China.
Harvest
Collected in summer and autumn.
The actual smell and taste
Fishy smell, salty taste.
Best quality
Big patch, thick, green.
Processing
Unprocessed.
The Effect of Ecklonia kurome Okam
Property
Salty, cold; liver, stomach and kidney meridians entered.
Actions
Dissolve phlegm and soften hardness, induce diuresis and alleviate edema.
Indications
Same as Hai Zao. It is reinforced by the combination with Hai Zao.
Dosage and Administrations
Decoct 6~12 g, or make pill and powder.