Danzhong(CV17,膻中) is an acupuncture point in the meridian named Conception Vessel. It is the alarm point of the pericardium, qi influential point of eight influential point.
Location
On the midline of the sternum, midway between the nipples, in the depression level with the 4th intercostal space.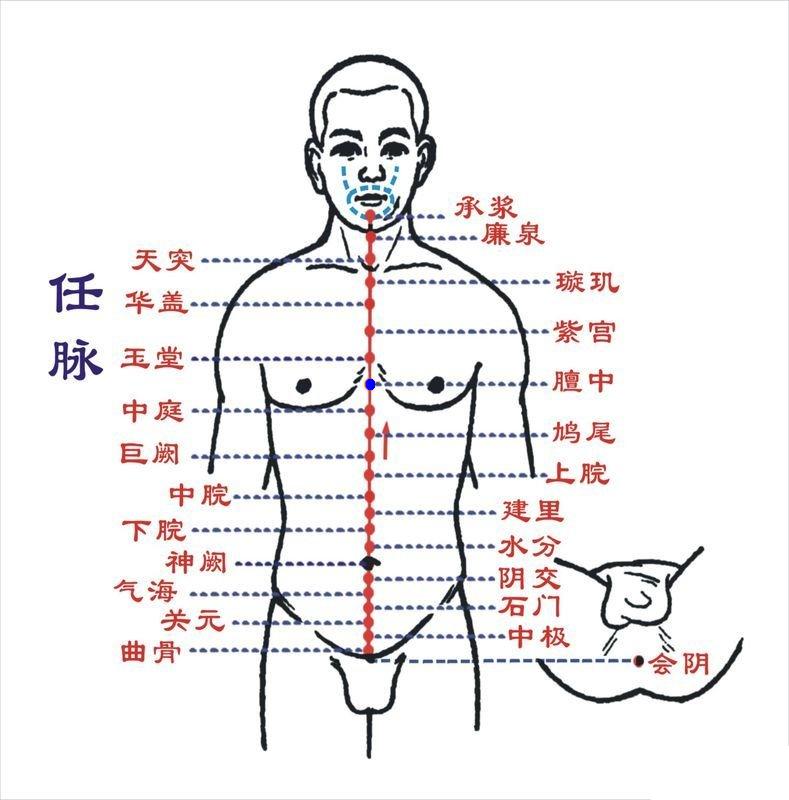 Indication
①Cough, dyspnea, chest oppression, precordial (in front of the heart) pain, dysphagia, hiccups;
②insufficient lactation, mammary abscesses, breast nodules.
Method
Perpendicular or transverse insertion 0.3-0.5 cun.