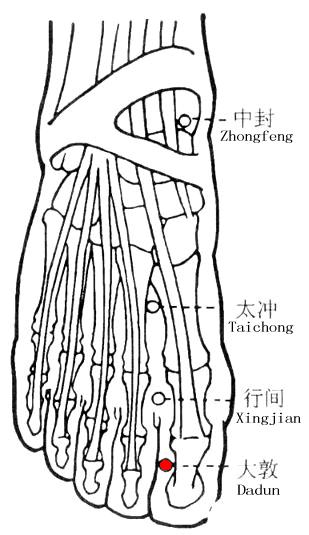 Dadun(LR1,大敦) is an acupuncture point in the meridian named Jueyin Liver Meridian of Foot. It is the Jing-well and wood point of the liver.
Location
On the lateral side of the dorsum of the big toe,0.1 cun posterior to the corner of the base of the nail.
Indication
①Hernia, pain in the lower abdomen;
②bed-wetting, urine retention, five types of strangury, hematuria;
③irregular menstruation, metrorrhagia, flaccid constriction of penis, prolapse of the uterus;
④epilepsy, coma.
Method
Shallow insertion or prick to bleed with a three-edged needle.